Why attend a Yoga Retreat?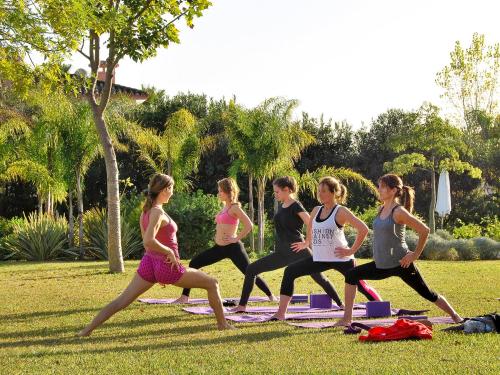 The daily life is not always easy. We all have a routine: work, family, traffic jams, the speed of the city... all that can make your body and mind feel stressed and tired. This is the main reason why we arrange Yoga Retreats in Casa la Concha: you will be able to leave your worries behind, enjoy the tranquility and find the harmony deep inside.

Have you heard about the positive stress concept? Yes, stress can be positive and act as a booster for your energy; however, the accumulation of the day to day stress can be very unhealthy, causing physical and mental exhaustion and illness. That is why you need to get away from it periodically!
Customized Yoga Retreats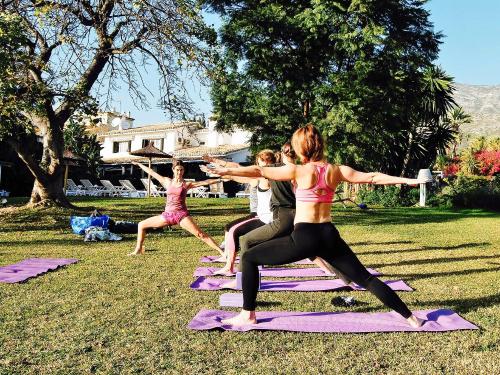 In Casa la Concha we tend to organize Customized Yoga Retreats.

Coming to Casa la Concha for a Customized Retreat, you are guaranteed to have a couple of days designed for a total disconnection from the routine, stress, and anxiety;
We tend to provide highly personalized service so you will be able to enjoy the most relaxed time ever, but at the same time, practice yoga, enjoy massages and many different treatments!
Next Retreat: 14th of March - 17th of March
"Weekend getaway all inclusive" This luxury wellness retreat is a perfect weekend getaway for those, who are seeking to find peace and calmness for a long time. The all inclusive yoga retreat at Casa la Concha Boutique Hotel is a mix of different activities: yoga, massages, art therapy, and much more. Join us to relax and reconnect with nature, rejuvenate your body and mind, and leave feeling inspired, refreshed and peaceful. Located in the most beautiful part of Marbella, Casa la Concha provides an ideal environment for meditation, contemplation, rest, and relaxation.
Program
This is not a conventional yoga retreat, as the maximum amount of people is 20. This allows the teacher to take care of each guest equally. The purpose of our program is to make you be in contact with your inner self, find your peace and heal your mind, from your daily stress. Yoga and meditation will be the ones leading you to these results with Adelaida, our yoga teacher and psychologist. We tend to trap our vital energy due to emotional and physical exhaustion. Once during this getaway you will receive massage to help your energy flow. Our nutritionist will design the menus. You will see the results not only internally but physically as well, by revitalizing yourself with a range of additional optional luxury spa therapies (rejuvenating body scrub, hammam treatments...) and beauty treatments ( facials, pedicure, manicure...), by Glow beauty center.
What's included
• 5 yoga sessions
• 1 full body massage
• Hiking or art therapy session • Breakfast
• 1 meal a day designed by a nutritionist
• Yoga library and yoga mats
• Workshop on organic products
• 3 nights accommodation
• Professional photo-session
• WiFi
• Private swimming pool
• Daily tea, mineral water, and fresh fruits
• Welcome goody bag
• Daily room cleaning
• Welcome bottle of Cava
Price
Starting from 540 EUR.
Dates
14th of March - 17th of March
Reviews: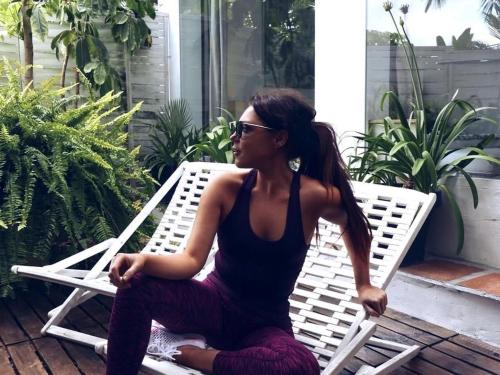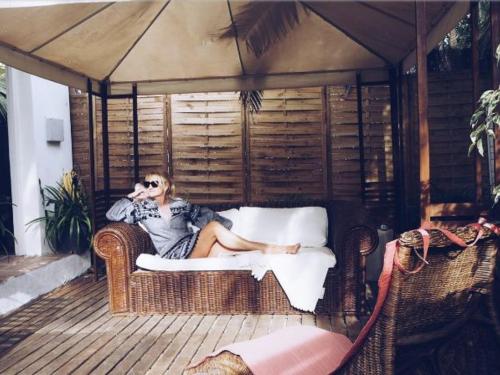 Our Retreat Team: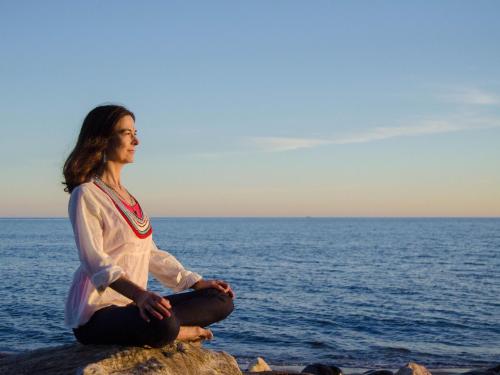 Adelaida Villalba - Massage and Yoga teacher
She first started as a psychologist, but on her first time in India her path changed to Yoga and massages. She learned from many countries like Argentina, India and Thailand among others. Her knowledge includes different types of massages; Californian, Deep tissue, Shiatsu, Biodynamic Sacral Cranium, Ayurvedic, Tibetan, Foot massage and traditional Thai massage. She uses all the available tools: what your body transmits from Yoga and her listening skills from her psychologist career (UBA 1994). This allows her to provide you a massage based on your needs.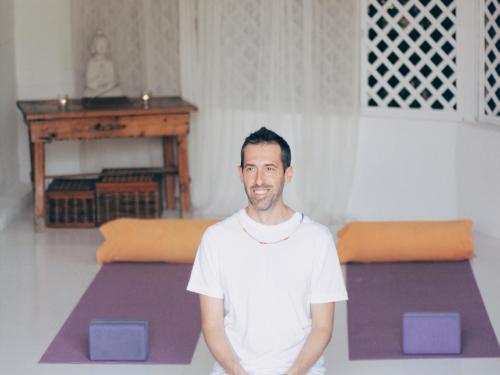 Juan Dominguez - Massage
He is always training to improve his knowledge. His philosophy dictates that massages are sacred, this is why he pulls all his heart and attention in positive energy to make you feel peaceful and relaxed. He started with Japanese facial massages, creating a lifting effect, known as Kobido. After first treatments, he realized that this massages could be used also to improve the harmony between spirit and body. He is also specialized in Shiatsu Cranial, with the intention to fix the problems from stress like headaches, lack of concentration, insomnia...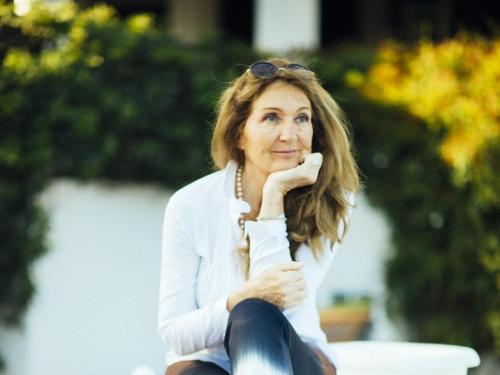 Marie - Helene Burot - Host
She will be your host at Casa la Concha. Marie-Helene is the owner of this fantastic boutique hotel. Always with a smile and a warm welcome, she makes guests feel like at home. She will be in charge of making this Yoga retreat flow with a positive energy, so you won't have to worry about anything. Her purpose is to make you feel at ease and relaxed, by taking care of you and all the details.