Mind, Body & Spirit - Next Retreats:
14th of March - 17th of March "Disconnect to Reconnect"
This luxury wellness retreat is a perfect 4 days, 3 nights Disconnect for those, who are seeking to find peace and calmness for a long time. Casa la Concha Boutique Hotel gives you a mix of different activities: Daily Yoga and Meditation, a full body Massage, Art Therapy, a Workshop on organic products and much more. Join us to relax and Reconnect with your true self, with nature, rejuvenate your body and mind, and leave feeling inspired, refreshed and peaceful. Located in the most beautiful part of Marbella, Casa la Concha provides an ideal environment for meditation, contemplation, rest, and relaxation.
Program
This is not a conventional yoga retreat; the purpose of our program is to make you be in contact with your inner self, to awaken your creative potential. Find your peace and heal your mind, from your daily stress. The daily Yoga and Meditation will be the ones leading you to these results with our international yoga teacher Marta Blanco (Mirissa Yoga)
What's included
• 5 yoga sessions
• 1 full body massage
• Hiking or art therapy session • Breakfast
• 1 meal a day designed by a nutritionist
• Yoga library and yoga mats
• Workshop on organic products
• 3 nights accommodation
• Professional photo-session
• WiFi
• Private swimming pool
• Daily tea, mineral water, and fresh fruits
• Welcome goody bag
• Daily room cleaning
• Welcome bottle of Cava
Price
Starting from 210 EUR without allocation
Starting from 540 EUR with alloca
Dates
14th of March - 17th of March
Typical daily schedule:
7:00 – Optional coastal walk (1 h)
9:00 – Yoga practice
10:30 – Breakfast
11:30- Free time
14:00 – Hike/massage/photo session/ workshop
17:00– Yoga/meditation practice
18:30 – Free time Lunch or dinner, depending on the program of the day
Please make a reservation in advance through +34 646 52 08 83 or email casalaconcha@gmail.com
Reviews: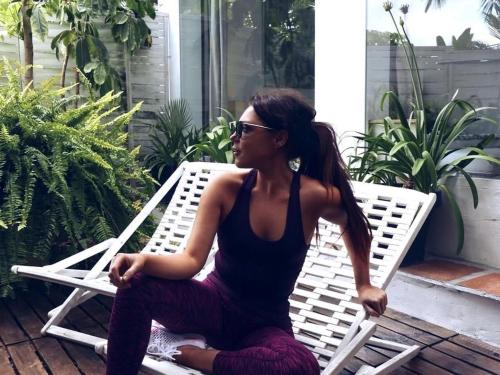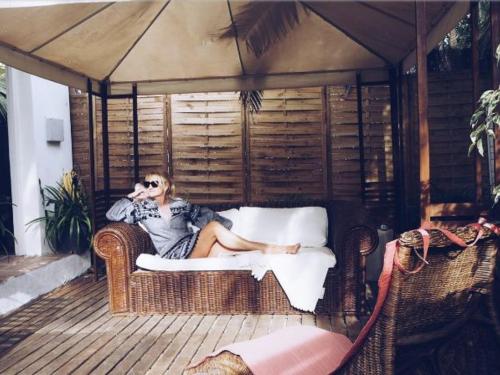 Our Retreat Team: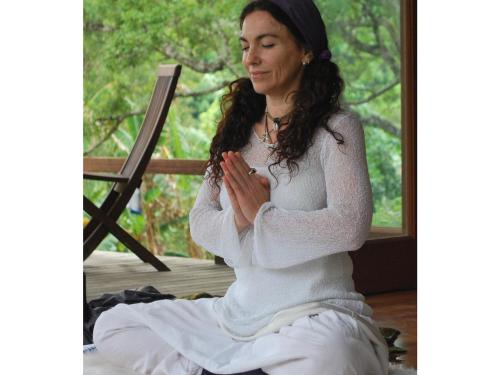 Adelaida Villalba - Massage and Yoga teacher
She first started as a psychologist, but on her first time in India her path changed to Yoga and massages. She learned from many countries like Argentina, India and Thailand among others. Her knowledge includes different types of massages; Californian, Deep tissue, Shiatsu, Biodynamic Sacral Cranium, Ayurvedic, Tibetan, Foot massage and traditional Thai massage. She uses all the available tools: what your body transmits from Yoga and her listening skills from her psychologist career (UBA 1994). This allows her to provide you a massage based on your needs.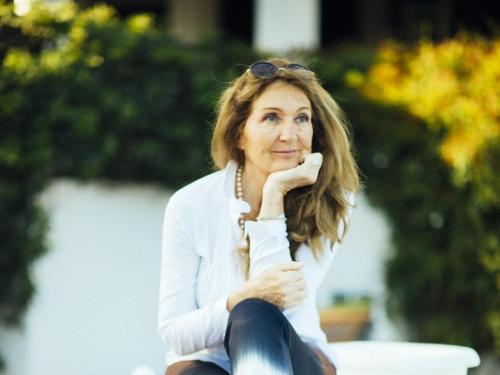 Marie - Helene Burot - Host
She will be your host at Casa la Concha. Marie-Helene is the owner of this fantastic boutique hotel. Always with a smile and a warm welcome, she makes guests feel like at home. She will be in charge of making this Yoga retreat flow with a positive energy, so you won't have to worry about anything. Her purpose is to make you feel at ease and relaxed, by taking care of you and all the details.