Mente, corpo e spirito - Prossimi ritiri:
14th of March - 17th of March "Disconnect to Reconnect"
This luxury wellness retreat is a perfect 4 days, 3 nights Disconnect for those, who are seeking to find peace and calmness for a long time. Casa la Concha Boutique Hotel gives you a mix of different activities: Daily Yoga and Meditation, a full body Massage, Art Therapy, a Workshop on organic products and much more. Join us to relax and Reconnect with your true self, with nature, rejuvenate your body and mind, and leave feeling inspired, refreshed and peaceful. Located in the most beautiful part of Marbella, Casa la Concha provides an ideal environment for meditation, contemplation, rest, and relaxation.
Program
This is not a conventional yoga retreat; the purpose of our program is to make you be in contact with your inner self, to awaken your creative potential. Find your peace and heal your mind, from your daily stress. The daily Yoga and Meditation will be the ones leading you to these results with our international yoga teacher Marta Blanco (Mirissa Yoga)
What's included
• 5 yoga sessions
• 1 full body massage
• Hiking or art therapy session • Breakfast
• 1 meal a day designed by a nutritionist
• Yoga library and yoga mats
• Workshop on organic products
• 3 nights accommodation
• Professional photo-session
• WiFi
• Private swimming pool
• Daily tea, mineral water, and fresh fruits
• Welcome goody bag
• Daily room cleaning
• Welcome bottle of Cava
Price
Starting from 210 EUR without allocation
Starting from 540 EUR with alloca
Dates
14th of March - 17th of March
Typical daily schedule:
7:00 – Optional coastal walk (1 h)
9:00 – Yoga practice
10:30 – Breakfast
11:30- Free time
14:00 – Hike/massage/photo session/ workshop
17:00– Yoga/meditation practice
18:30 – Free time Lunch or dinner, depending on the program of the day
Please make a reservation in advance through +34 646 52 08 83 or email casalaconcha@gmail.com
Recensioni: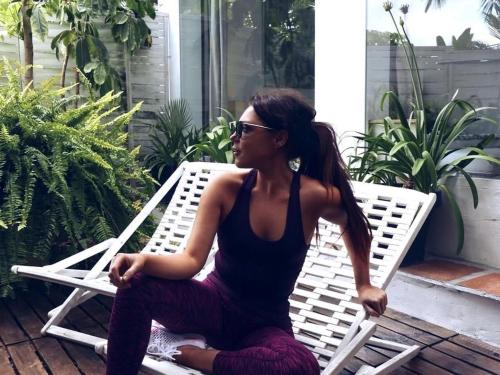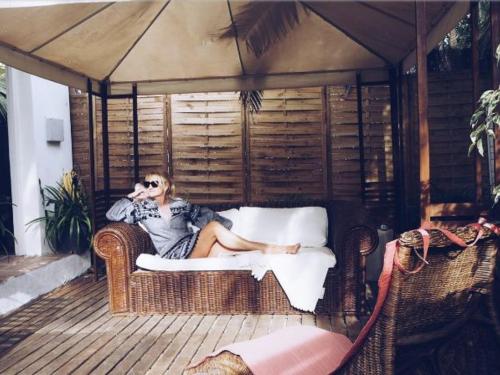 La nostra squadra di ritiri: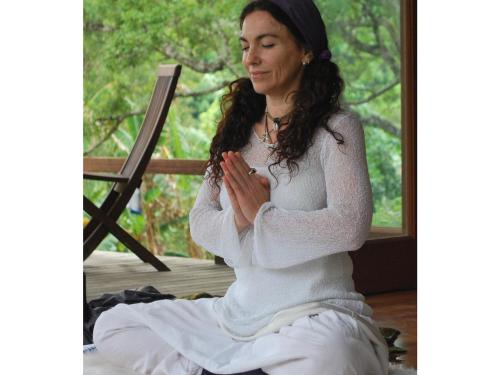 Adelaida Villalba - insegnante di massaggio e yoga
Ha iniziato come psicologa, ma durante la sua prima volta in India il suo percorso è cambiato in Yoga e massaggi. Ha imparato da molti paesi come l'Argentina, l'India e la Thailandia, tra gli altri. Le sue conoscenze comprendono diversi tipi di massaggi; Californiano, tessuto profondo, shiatsu, cranio sacrale biodinamico, ayurvedico, tibetano, massaggio ai piedi e massaggio tradizionale tailandese. Usa tutti gli strumenti disponibili: ciò che il tuo corpo trasmette dallo Yoga e le sue capacità di ascolto dalla sua carriera da psicologo (UBA 1994). Questo le permette di fornirti un massaggio in base alle tue esigenze.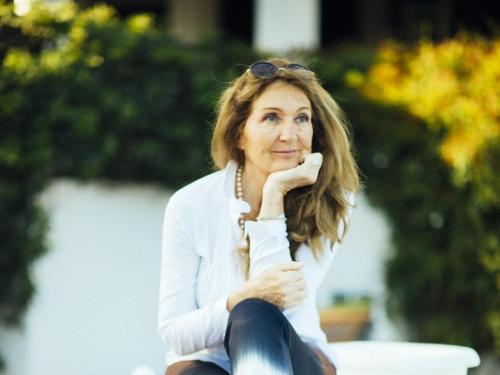 Marie - Helene Burot - Presentatore
Lei sarà il tuo ospite a Casa la Concha. Marie-Helene è proprietaria di questo fantastico hotel boutique. Con un sorriso e un caloroso benvenuto, fa sentire gli ospiti come a casa. Lei sarà incaricata di fare in modo che questa ritirata di Yoga scorra con energia positiva, quindi non dovrai preoccuparti di nulla. Il suo scopo è quello di farti sentire a tuo agio e rilassato, prendendosi cura di te e di tutti i dettagli.