Mind, Body & Spirit - Volgende retraites:
14th of March - 17th of March "Disconnect to Reconnect"
This luxury wellness retreat is a perfect 4 days, 3 nights Disconnect for those, who are seeking to find peace and calmness for a long time. Casa la Concha Boutique Hotel gives you a mix of different activities: Daily Yoga and Meditation, a full body Massage, Art Therapy, a Workshop on organic products and much more. Join us to relax and Reconnect with your true self, with nature, rejuvenate your body and mind, and leave feeling inspired, refreshed and peaceful. Located in the most beautiful part of Marbella, Casa la Concha provides an ideal environment for meditation, contemplation, rest, and relaxation.
Program
This is not a conventional yoga retreat; the purpose of our program is to make you be in contact with your inner self, to awaken your creative potential. Find your peace and heal your mind, from your daily stress. The daily Yoga and Meditation will be the ones leading you to these results with our international yoga teacher Marta Blanco (Mirissa Yoga)
What's included
• 5 yoga sessions
• 1 full body massage
• Hiking or art therapy session • Breakfast
• 1 meal a day designed by a nutritionist
• Yoga library and yoga mats
• Workshop on organic products
• 3 nights accommodation
• Professional photo-session
• WiFi
• Private swimming pool
• Daily tea, mineral water, and fresh fruits
• Welcome goody bag
• Daily room cleaning
• Welcome bottle of Cava
Price
Starting from 210 EUR without allocation
Starting from 540 EUR with alloca
Dates
14th of March - 17th of March
Typical daily schedule:
7:00 – Optional coastal walk (1 h)
9:00 – Yoga practice
10:30 – Breakfast
11:30- Free time
14:00 – Hike/massage/photo session/ workshop
17:00– Yoga/meditation practice
18:30 – Free time Lunch or dinner, depending on the program of the day
Please make a reservation in advance through +34 646 52 08 83 or email casalaconcha@gmail.com
reviews: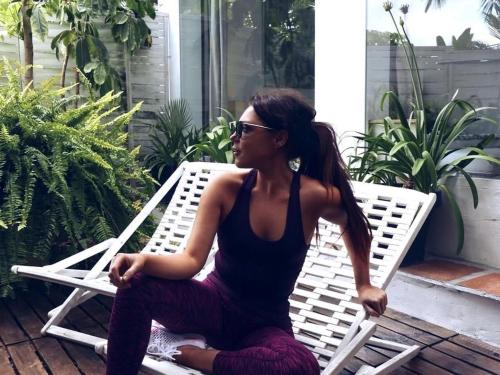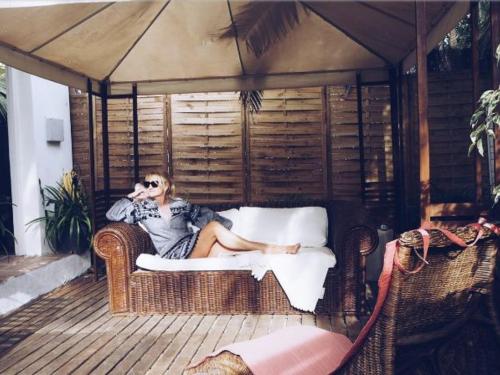 Ons retraiteteam: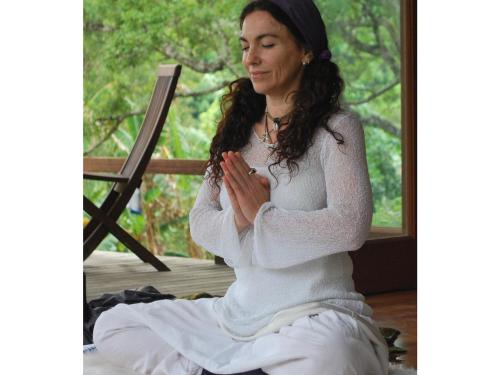 Adelaida Villalba - Massage- en yogaleraar
Ze begon als psycholoog, maar op haar eerste keer in India veranderde haar pad in Yoga en massages. Ze leerde onder meer van veel landen zoals Argentinië, India en Thailand. Haar kennis omvat verschillende soorten massages; Californisch, Diep weefsel, Shiatsu, Biodynamische Sacrale schedel, Ayurvedische, Tibetaanse, voetmassage en traditionele Thaise massage. Ze gebruikt alle beschikbare tools: wat jouw lichaam doorgeeft van Yoga en haar luistervaardigheden uit haar carrière als psycholoog (UBA 1994). Hierdoor kan ze u een massage aanbieden op basis van uw behoeften.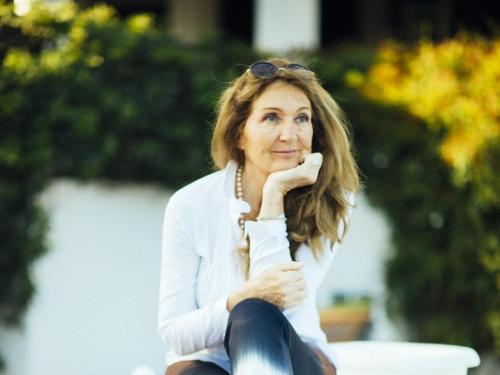 Marie - Helene Burot - Host
Zij zal jouw gastheer zijn in Casa la Concha. Marie-Helene is de eigenaar van dit fantastische boetiekhotel. Altijd met een glimlach en een warm welkom, ze laat gasten zich thuis voelen. Zij zal de leiding hebben over het maken van deze Yoga retreatstroom met een positieve energie, zodat je je nergens zorgen over hoeft te maken. Haar doel is om u op uw gemak en ontspannen te laten voelen, door voor u en alle details te zorgen.