Mind, Body & Spirit
Casa la Concha
is the perfect place for yoga teachers to organize a yoga retreat. This year we have been having groups from all around the world, from countries such as Bulgaria, the United States, Russia, Spain etc.
If you are a yoga teacher looking for a venue for a retreat (not necessarily yoga) please get in contact with us to discuss. We will be more than happy to help you organize different activities such as hiking, massage, photo sessions, workshops, coastal walks and horse riding.
Please make a reservation in advance through +34 646 52 08 83 or email casalaconcha@gmail.com
Order your own retreat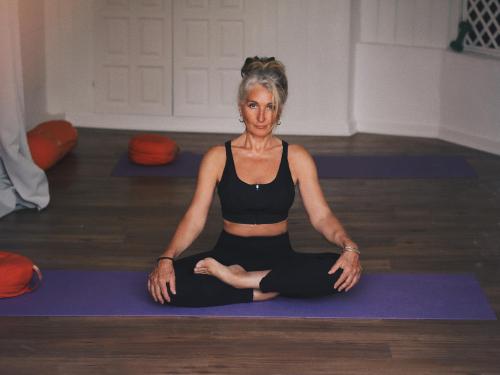 Wellness retreat is the perfect solution for those, who are seeking to find peace and calmness for a long time. Casa la Concha Boutique Hotel gives you a mix of different activities: Daily Yoga and Meditation, a full body Massage, Art Therapy, a Workshop on organic products and much more. Join us to relax and reconnect with your true self, with nature, rejuvenate your body and mind, and leave feeling inspired, refreshed and peaceful. Located in the most beautiful part of Marbella, Casa la Concha provides an ideal environment for meditation, contemplation, rest, and relaxation.
Please make a reservation in advance through +34 646 52 08 83 or email casalaconcha@gmail.com
Next retreats: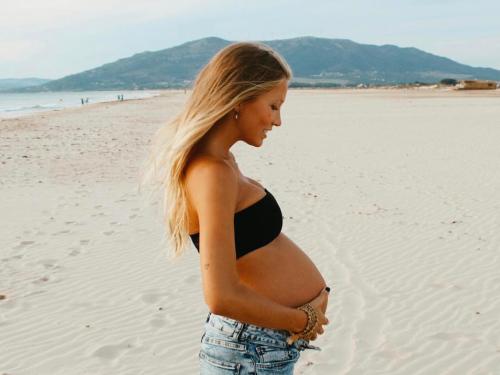 The next yoga retreat will be unique: one of the first in Spain!

21st of November to 24th November 2019
The Retreat is for pregnant, moms and babies
"This retreat arises from my own need, when I got pregnant, to inform me about the whole process, to be accompanied... and after being a mother, the need to rest, to share these moments with other women, to take care of me, to be me, to disconnect, to enjoy my little one, to solve thousands of doubts. That is why this retreat is dedicated to the care of women: pregnant, postpartum, mothers and not mothers" - Lucia Liencres explains.
This unique retreat is an amazing opportunity to learn how to combine motherhood and self-care. Please join us and Lucia for this wonderful experience.
Reviews: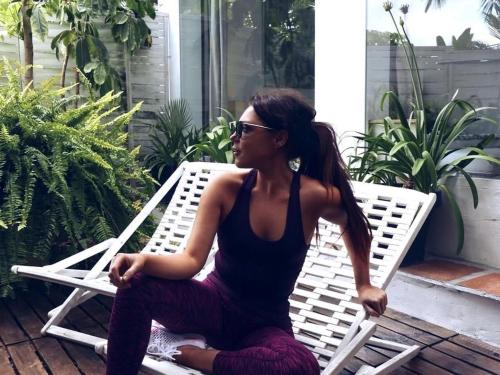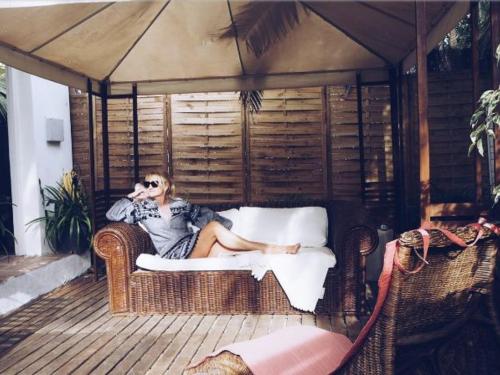 Our Retreat Team: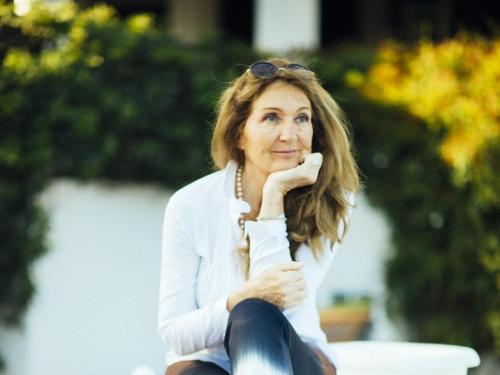 Marie - Helene Burot - Host
She will be your host at Casa la Concha. Marie-Helene is the owner of this fantastic boutique hotel. Always with a smile and a warm welcome, she makes guests feel like at home. She will be in charge of making this Yoga retreat flow with a positive energy, so you won't have to worry about anything. Her purpose is to make you feel at ease and relaxed, by taking care of you and all the details.